Regular price
Sale price
$60.00 USD
Unit price
per
Sale
Sold out
Elevate your well-being with the Merin Kind Wellness Boost Gift Package, a thoughtfully curated selection of rejuvenating treasures designed to nourish your body, mind, and spirit. At Merin Kind, we're passionate about promoting wellness through nature's finest offerings, and this exclusive package encapsulates our commitment to your health and vitality.
Inside the Wellness Boost Gift Package, you'll discover a trio of wellness-enhancing delights:
Organic Baobab Powder: Experience the nutritional wonders of Africa's "Tree of Life" with Merin Kind's premium Baobab Powder. Rich in antioxidants and packed with essential vitamins and minerals, this superfood is a testament to our brand's dedication to sourcing the highest-quality, natural ingredients. Add it to your smoothies, yogurts, or recipes for a daily dose of wellness.
Organic Moroccan Mint Tea Blend: Transport yourself to the enchanting streets of Morocco with every sip of our Moroccan Mint Tea. Handpicked and carefully blended, this tea embodies Merin Kind's commitment to authenticity and sensory delight. Enjoy the soothing combination of invigorating mint and premium tea leaves.
Zen Dawn Tea Blend: Unlock the vibrant flavors of Merin Kind's Green Hibiscus Tea, a delicious infusion that pays homage to the lush Hibiscus blooms in Africa's heart. Crafted meticulously, this tea reflects our brand's commitment to authentic and nature-inspired wellness.
The Merin Kind Wellness Boost Gift Package is an invitation to embark on a journey of vitality and serenity. We've gathered these treasures to support your well-being, aligning with our brand's holistic health philosophy and nature-inspired wellness. Embrace the gifts of nature and prioritize your wellness with every sip and spoonful. Experience the Merin Kind difference – experience the Wellness Boost Gift Package today.
Share
View full details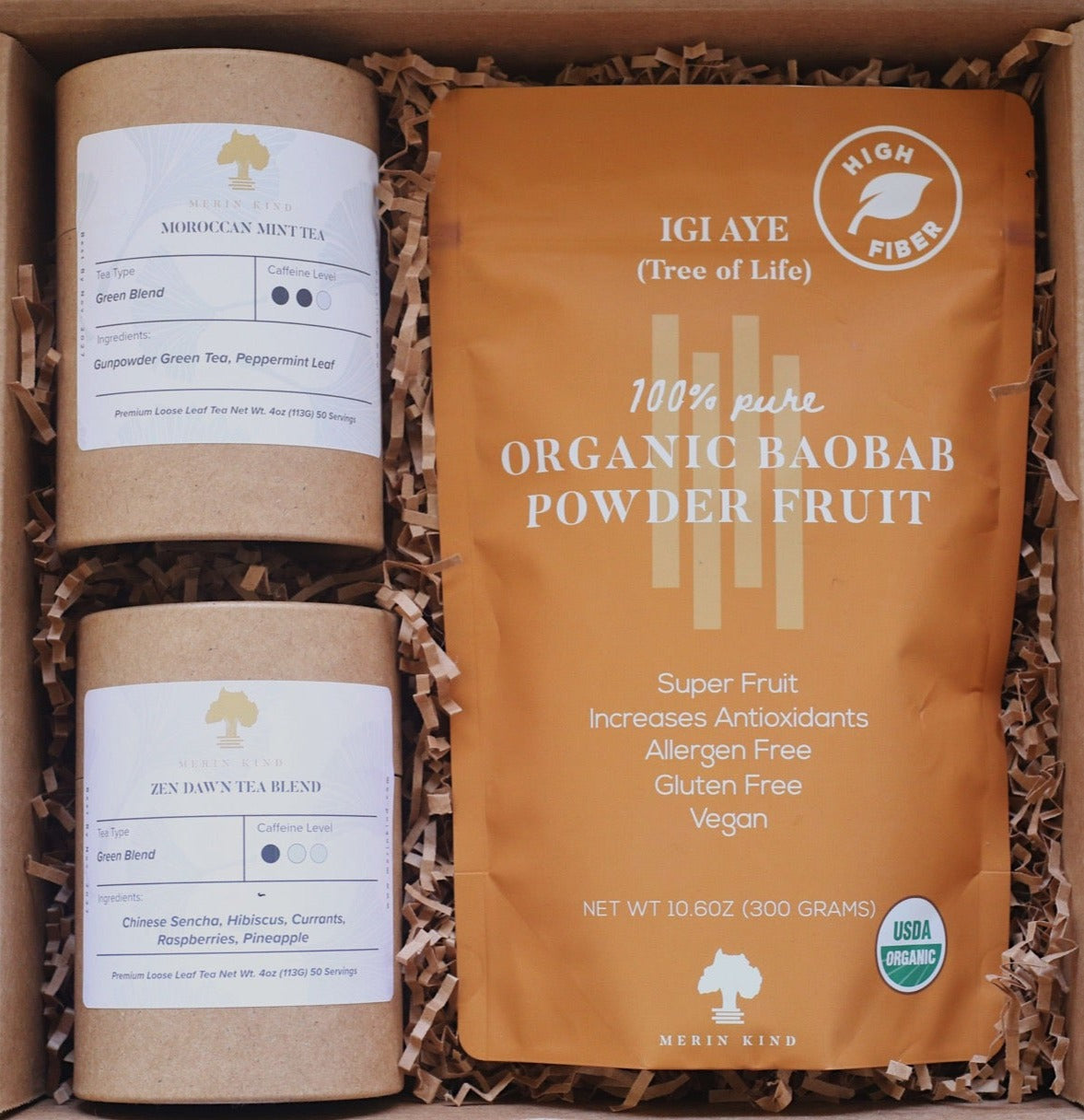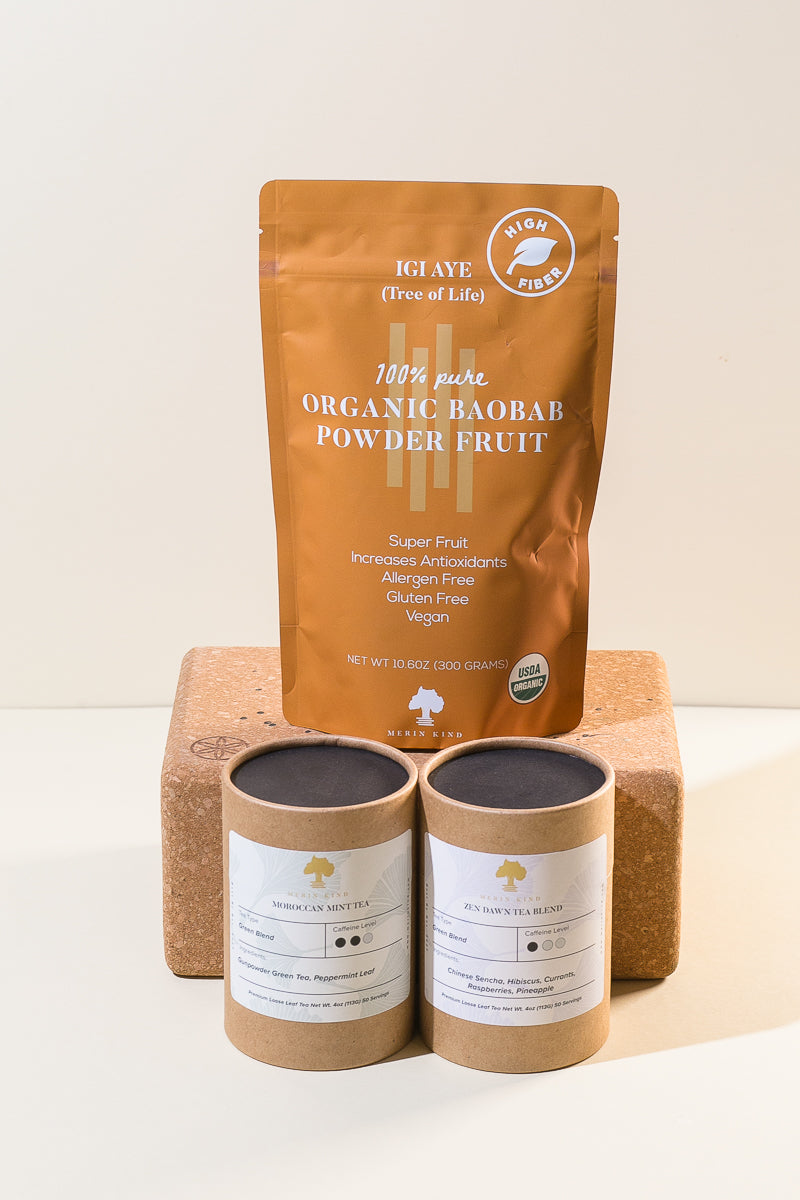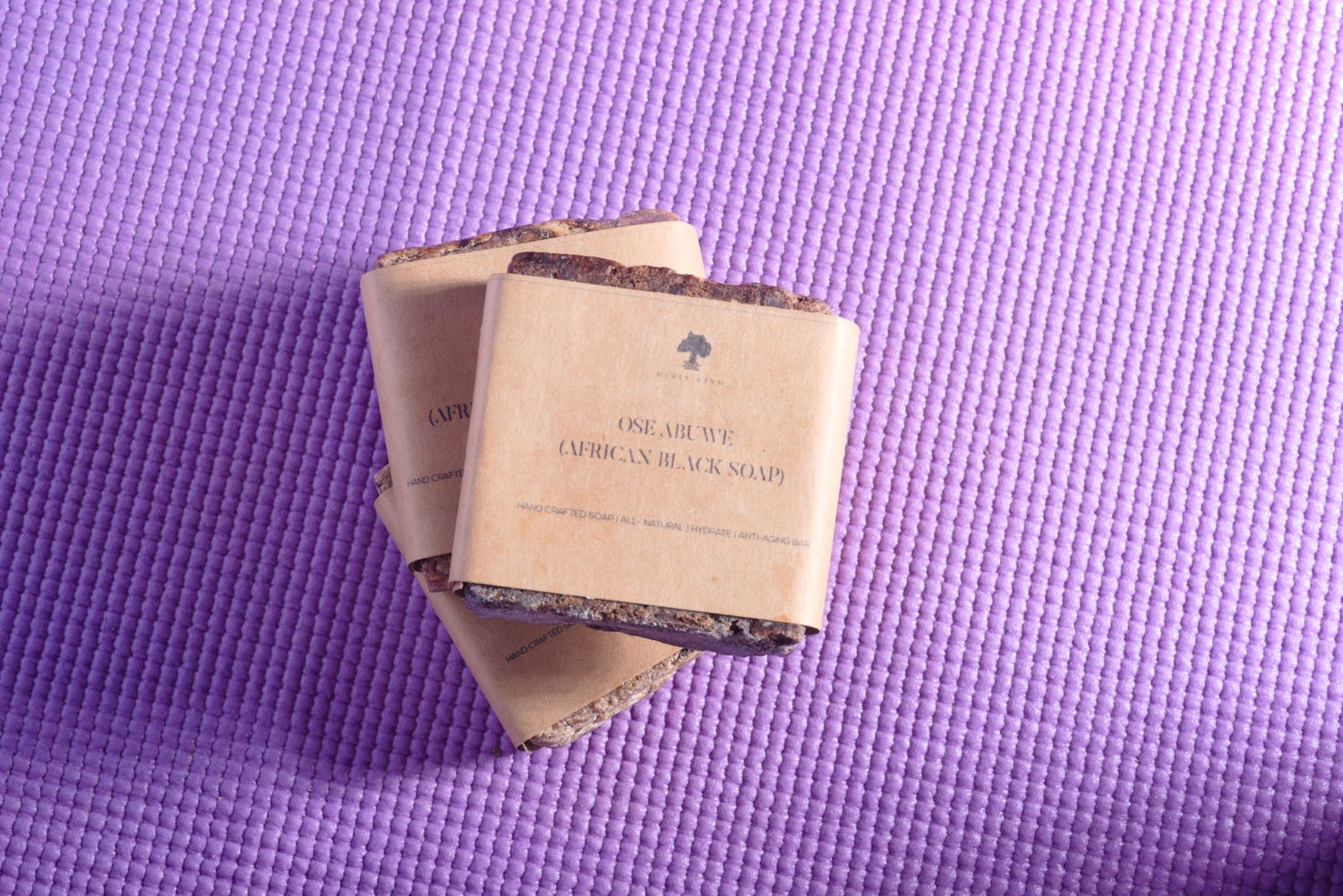 We Love our African Black Soap
It is suitable for all skin types and can be used daily as part of a healthy skincare routine. If this is your first time using African Black Soap, we recommend using it once every few days to see how your skin responds and gradually working your way up to daily usage.
Try them now!
Free Shipping

Receive free shipping on all orders over $50

Fast Order Processing

We do our best to get your products out of our warehouses and to your door.